Customer Reviews
About Me
By Irvin H.
Windsor Heights, IA

By Scott M.
Creston, IA

"Charles, Leo and Alejandro did a great job. Can't complain about anything. Thanks for everything."

By Lyle &.
Fort Dodge, IA

"NO more sucking up water when it rains!! We can enjoy being away from home when it rains."
Testimonials
from customers I've helped!
Alejandro S

from

Midwest Basement Systems
Title:
Foreman
Hometown:
Perry
Alejandro has a tremendous understanding of both basement waterproofing and foundation repair. With a history of providing exemplary service and quality workmanship, Alejandro brings a focused and intelligent approach to each job he is involved with and is a true professional.
In his spare time Alejandro enjoys watching sports, spending time with his wife and chases is daughter and two sons around with family activities.
Videos from projects I was involved with: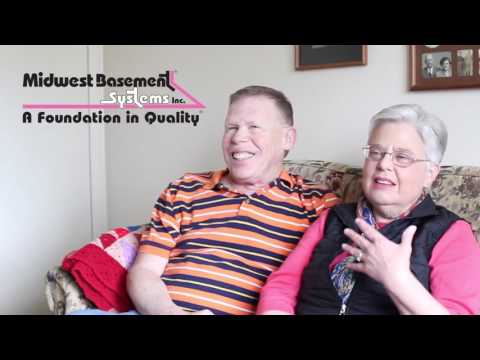 Customer Testimonial - Jim & Carol in Ames,...
Customer Testimonial - Jim & Carol in Ames, IA We interviewed Jim and Carol after having their...
Watch Video
Related Videos
Photo galleries from jobs I've worked on:
Before and after photos from jobs I've worked on:
Before

After

This homeowner was tired of getting water in their basement. They had us out right before the big storm and wanted their basement waterproofed. The System Design Specialists told them the crew would install WaterGuard.

Before

After

The homeowners wanted to start storing things in their crawl space. There crawl space was so dirty they thought there could be snakes or mice in there. They called us and wanted us to come out and fix them problem. We encapsulated the crawl space so they could store boxes of things in the crawl space. The encapsulation also will help with mold and mildew.