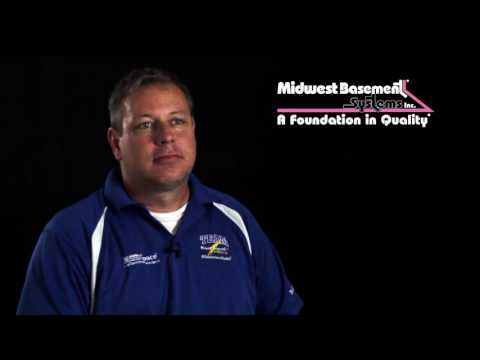 Watch My Video
Customer Reviews
About Me
By Rich
Jesup, IA

"The people we dealt with were top notch. They knew their stuff and were very helpful in explaining what we needed, why we needed..."

By Latisha L.
Waterloo, IA

By Terri G.
Cedar Falls, IA

"None, top notch performance overall"

By Jack P.
Grinnell, IA

"We have not yet had a significant rain storm, so the actual operation and dependability is yet to be proven. Perhaps a follow up..."

By Kenneth R.
Pella, IA

"Everyone we interacted with from Midwest Basement Systems was very friendly and professional."

By Dennis D.
Pella, IA

"I feel like from beginning to end that MWBS has been a professional company to work with. I especially appreciated Tom's thorough..."

By Kelly H.
Pella, IA

By Marlene S.
Newton, IA

By Tom
Des Moines, IA

"Efficient, cleaned up well, helpful conversations and answering questions, and suggestions"

By Travis R.
West Des Moines, IA

"Just wanted to give you a little feedback. Mike and his crew did an awesome job with the power brace system they installed last..."
Tom K

from

Midwest Basement Systems
Title:
Systems Design Specialist
Hometown:
Indianola, Iowa
Tom has a background in electronics from the military and also in private industry. He knew that his true interests were with hands on construction and problem solving issues related to building trades. Tom has an extensive background in the industry. When given an opportunity to become a part of Midwest Basement Systems, Tom was all in. With his background, Tom has an excellent ability to recognize problems homeowners have and a real talent for creating a win-win solution for his customers.
Midwest Basement Systems saw what an asset Tom would be to the company with his construction experience and brought him on-board. After thorough training, Tom began with the company as a sales representative and was quickly promoted to System Design Specialist. He has consulted with hundreds of homeowners and designed effective solutions for each of them. Tom is a trusted and valued member of the Midwest Basement Systems team and upholds the high standards of the company. He has been thoroughly trained and has earned the highly esteemed title of "CERTIFIED Waterproofing Professional" through the Basement Systems International Waterproofing Contractor Network and "Foundation Design Repair Specialist" through the Power Brace Contractor Network.
Midwest Basement Systems is the exclusive regional dealer for the Basement Systems International Waterproofing Contractor Network - a group of over 300 of the BEST waterproofing contractors in the world, who have exclusive access to patented products, comprehensive training and support throughout the international company.
Tom likes to woodwork and play golf. With his family he enjoys a wide variety of activities including hiking, biking, and walks. The kids are active and really like picnics, the zoo, playing sports, and simply just running around and playing.
The whole family likes the outdoors, and Tom is no exception, he enjoys pheasant and deer hunt, and has recently taken an interest in photography. In addition, Tom enjoys grilling and has started slow cooking and smoking different types of food.
Testimonials
from customers I've helped!
Videos from projects I was involved with: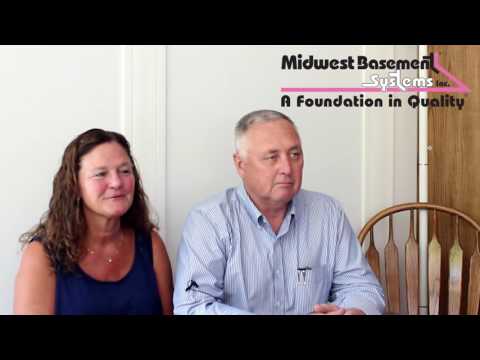 What Our Customers Have to Say: Barb &...
Related Videos
Allergy Symptoms in the Winter? Your Basement May Be the Culprit

Tuesday, Dec 24th, 2013

Read full article