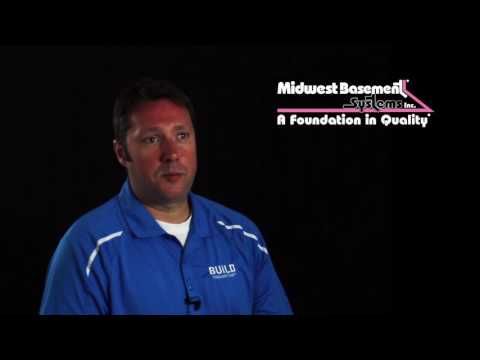 Watch My Video
Customer Reviews
About Me
By Carolyn C.
Waterloo, IA

"Thank you! Thank you! Thank you! I can now sleep through a rainstorm."

By Carman T.
Moulton, IA

"I am so glad we were able to get our basement fixed before all this rain hit! We thank Midwest everyday this past couple of weeks..."

By Beth F.
Corydon, IA

"Josh and his crew did an outstanding job with my basement."

By Sharon R.
Corydon, IA

"Thank you so much for employing professional, respectful, hard working individuals. They made it a good experience."

By Betty S.
Corydon, IA

By Terry M.
Ankeny, IA

By Sandra J.
Windsor Heights, IA

"I was very impressed with your salesman, foreman and workcrew. They did a great job and the clean-up afterward was excellent. I..."

By Daniel K.
Ames, IA

"Outstanding team. Completed the work on on time and with a friendly attitude."

By Nancy L.
West Des Moines, IA

By Tracy M.
Boone, IA

"I can't say enough wonderful things about MWB to all my friends!"
Shawn H

from

Midwest Basement Systems
Title:
System Design Specialist
Hometown:
Iowa Falls, Iowa
Shawn has work experience in residential construction. He entered the United States Air Force in 1995 and served our country for 4 years. After leaving the service, Shawn returned to Iowa and pursued a career in sales. Shawn has a personal interest in meeting with people and helping solve problems they have.
Midwest Basement Systems saw what an asset Shawn would be to the company with his construction and sales experience and brought him on-board. After thorough training, Shawn began with the company as a sales representative and was quickly promoted to System Design Specialist. He has consulted with hundreds of homeowners and designed effective solutions for each of them. Shawn is a trusted and valued member of the Midwest Basement Systems team and upholds the high standards of the company. He has been thoroughly trained and has earned the highly esteemed title of "CERTIFIED Waterproofing Professional" through the Basement Systems International Waterproofing Contractor Network and "Foundation Design Repair Specialist" through the Foundation Support Works Network.
Midwest Basement Systems is the exclusive regional dealer for the Basement Systems International Waterproofing Contractor Network - a group of over 300 of the BEST waterproofing contractors in the world, who have exclusive access to patented products, comprehensive training and support throughout the international company.
Shawn enjoys spending time outdoors and with his family.
Testimonials
from customers I've helped!