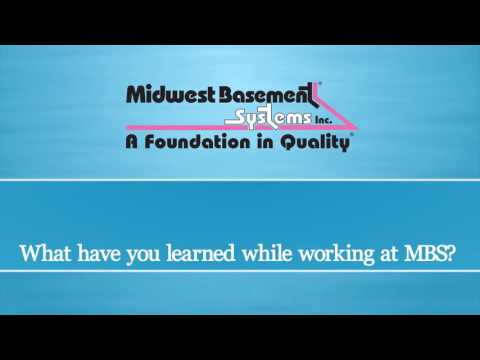 Watch My Video
Customer Reviews
About Me
By Jerry &.
Denver, IA

"Everyone we dealt with at Midwest Basement Systems were professional, friendly and very helpful. Eric, our salesman, took the..."

By Ryan B.
Gladbrook, IA

By Deb/Craig H.
Newton, IA

By Jim M.
Monroe, IA

"The work was done on time, and the crew was vewry courteous, and kept us informed about what was going on during the job"

By Gary L.
Carlisle, IA

"I have communicated to Nick that you by all means can use me as a reference any time you desire. MBS is the best in my..."

By Timothy B.
Indianola, IA

"Very satisfied with the customer service and final product"

By David M.
Des Moines, IA

By Mike H.
Dallas, IA

"I was very pleased with the whole process. Very professional and courteous. Eric was very direct in providing information and the..."
Meet Our Team
Eric H

from

Midwest Basement Systems
Title:
System Design Specialist
Hometown:
Indianola, Iowa
Eric graduated from Northwest Missouri State University and has worked in the construction field for 8 years. Eric owned his own construction remodeling business for many years. He has an excellent ability to recognize the problems homeowners have and a real talent for creating win-win solution for his customers.
Midwest Basement Systems saw what an asset Eric would be to the company with his construction experience and brought him on-board. After thorough training, Eric began with the company as a sales representative and was quickly promoted to System Design Specialist. He has consulted with hundreds of homeowners and designed effective solutions for each of them.
Eric is a trusted and valued member of the Midwest Basement Systems team and upholds the high standards of the company. He has been thoroughly trained and has earned the highly esteemed title of "CERTIFIED Waterproofing Professional" through the Basement Systems International Waterproofing Contractor Network and "Foundation Design Repair Specialist" through the Power Brace Contractor Network.
Midwest Basement Systems is the exclusive regional dealer for the Basement Systems International Waterproofing Contractor Network - a group of over 300 of the BEST waterproofing contractors in the world, who have exclusive access to patented products, comprehensive training and support throughout the international company.
Eric enjoys spending time with family and being outdoors.
Videos from projects I was involved with: